Keeping You Informed
The Law Offices of John V. Elmore P.C. in the Media in Buffalo, New York
The case of a lifetime
Father-Daughter Duo Taking On Buffalo's Toughest Legal Cases
Town Hall Segment
John Elmore provides perspective on the Derek Chauvin trial
John Elmore Speaks on Derek Chauvin Sentencing
Inside the trial in Floyd's death: Buffalo attorney assesses status and meaning of pivotal case
"They've done their best to get a fair jury."
JOHN V. ELMORE AWARDED ERIE COUNTY BAR ASSOCIATION'S LAWYER OF THE YEAR!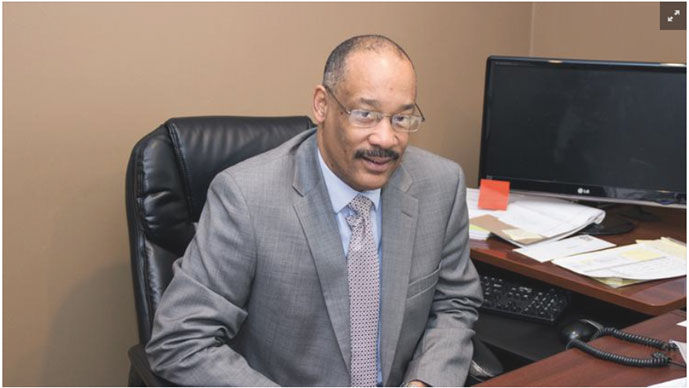 On October 22, 2020 Erie County Bar Association 133rd Annual Award Celebration, recognized six lawyers and John V. Elmore, ESQ. won the distinguished award of "The Lawyer of the Year"!. John V. Elmore is dedicated to making sure that hardworking families are treated fairly by the legal system.
Gloves Off with Syracuse University College of Law. From Sparring in the Courtroom to Sparring in the Ring — How John V. Elmore Divides his Time
JOHN V. ELMORE ON BUFFALO MEANS BUSINESS: 9/21/19
EXCLUSIVE: Mother of student stabbed at McKinley High School speaks out
WNY father, son plead guilty in connection with US Capitol riot
Father and daughter attorneys will open their new firm
commUNITY: Episode 38, Women's History Month
TRULY A GREAT LAWYER
"I never encountered a single problem with the law in my 40 years on this earth until earlier this year- 2015. I am a married man, have four children- two college grads, and a successful career of 19 years that I love! When I was wrongly arrested, I had no idea of what to do or who to call until I recalled seeing an attorneys billboard on Delevan & Humboldt St. In Buffalo, NY.
All of these blessings were almost gone in an instant when local police officials wrongfully arrested me. Attorney John V. Elmore was attentive, punctual, and excellent in his representation of me. His confidence, knowledge of the law, and ability to explain the legal jargon to me in plain English allowed me to have peace of mind. Attorney Elmore's diligence and tenacity gave me back my freedom, piece of mind, protected my family's right to privacy, and worked collaboratively with my employer to maintain my career.
What else could anyone ask of their attorney? I stumbled upon the avvo.com review of attorney Elmore that shed negative light on his practices by accident. Although I'm extremely busy researching topics for a paper I'm writing, I had to speak up and defend his hard work ethic. Even if it means not getting my research paper emailed out on time. Perhaps the author should have been a little more patient and trusting of the representation… I'm sorry, who knows? Sorry your case didn't work out but he is truly a great lawyer." – Donald
Widely Recognized Legal Professional
John V. Elmore in the News
AM Buffalo, WKBW-TV 2014
Could Texting Person Be Just as Liable as Texting Driver?
WBEN Newsradio 2013
Camera Captures Vehicle in Wild Crash
WIVB-TV 2013
Don't Even Look at Phone When You Drive
WIVB-TV 2013
WBEN Newsradio 2013
Man Misidentified by Police Files Claim
The Buffalo News 2012
Lawsuit Filed In Cheeburger Cheeburger Crash
WGRZ-TV 2012
Did Politics Influence a DWI Plea Deal?
WIVB-TV 2010
Did OJ Have an Impartial Jury in Vegas?
WKBW-TV 2010
Amherst Man Pleads Guilty To Deadly Hit and Run
WKBW-TV 2010
New DWI Law Goes Into Place August 15th
WIVB-TV 2010
New Hope for Stalling Drunk Drivers
Buffalo News 2010
Drunk Driver Pleads Guilty
WKBW-TV 2009
Alleged Drunk Driver Faces Judge
WIVB-TV 2008